The inclination to record one's emotions, experiences, dreams, journeys and events has been documented throughout the centuries. It is apparent that journaling serves an important place in history - even yours. Read on to learn why recording certain aspects of your life can benefit your mental and physical health.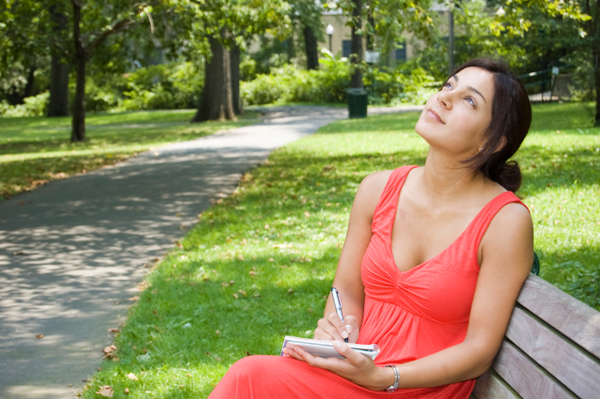 Self-discovery can improve your health
Recent research indicates that journaling is an effective tool for lessening anxiety, bereavement and emotional distress.

Journaling, sometimes referred to as expressive or writing therapy or autobiographical therapeutic writing, has been proven to help ease physical and emotional pain. By merely validating pain's presence, journaling enables the individual to relieve accompanying stress that can trigger a more intense pain reaction.

Journaling is beneficial for self discovery, establishing and resolving recurring destructive thought processes and actions, healing relationships, and acknowledging the "cause and effect" factor of chronic stressors.


Journaling can reduce stress
One of the most widely renowned benefits of journaling is its ability to relieve stress and stress-related maladies.
Oftentimes, stress accumulates due to unresolved emotional issues that build up over time. Journaling acts as a clearinghouse for these negative emotions – a release of the pent up emotional anguish and misery that has a direct detrimental effect on the body, mind and spirit.
Pent up frustration, discontentment, anxiety and resentment raises stress levels and can overflow into physical symptoms such moodiness, sleeplessness, melancholy, restlessness, muscle aches and pains, digestive disorders, skin problems and headaches.
The act of journaling can provide you with an unbiased confidant in whom you can reveal your innermost thoughts and emotions – without the fear of repercussions and ridicule from others.
Recognizing and recording stressful reactions, negative thoughts and worrisome emotions – on a regular basis – can effectively make your stress more manageable. Furthermore, regular journaling can result in a marked decrease in your perception of daily stressors and resulting tension levels and emotional responses.
Journaling isn't suitable for everyone
Beauty Tips in Urdu
Hair Removal tips for Girls
Top Ten Cars
Although journaling is a positive alternative to healing psychological distress for most, it may actually increase anxiety in certain individuals who are concerned about their ability to write coherently or for those who feel they lack the necessary oral skills to fulfill the task.
Furthermore, journaling may not be suitable for perfectionists, who experience increased stress by being overly concerned about neatness and readability of their entries rather than focusing on the act and benefits of journaling itself.
Individuals with physical disabilities may also find that journaling isn't an acceptable option for them, particularly if they are unable to physically hold a pen or type on a keyboard. (However, there are voice activated software programs available that can help in this situation.)
Getting Started: Print or online
Online journaling: Unavailable to journal keepers of yesteryear, there are a variety of modern options for the avid journaler today. Although keeping a paper journal is still the most popular choice, online journaling is increasing in popularity.
An online journal is ideal for the savvy computer user. There are many online journaling sites and some even cater to specific segments of the population, including gender appropriate, teens, kids, victims of abuse or violence and sufferers of specific diseases or ailments. In addition, most sites give users the option of publishing their journal entries for all to read while maintaining anonymous or users may choose to keep their journal private.